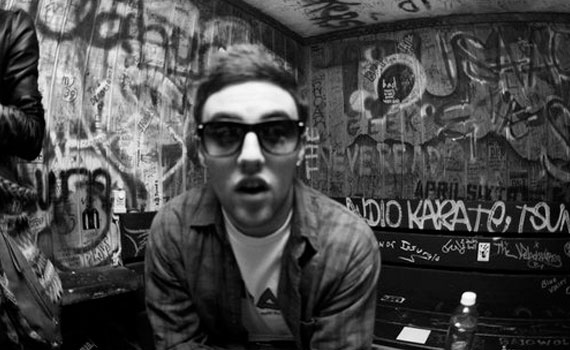 Für alle unter euch, die Mac Miller nicht kennen: merkt euch den Namen, denn ich bin mir sicher, der junge ist kurz vor seinem Durchbruch! Die Tage hat Mac Miller ein 13-Track umfassendes Free Mixtape rausgebraucht, unter anderem mit Features von Talib Kweli, Bun B. oder Sir Michael Rocks, die vin 9th Wonder und seinem Kumpel Big Jerm produziert wurden. Fettes Mixtape und besonders toll, dass es von Mac Miller gratis zum Download angeboten wird.
01. I Love Life, Thank You (Prod. by BrandUn DeShay)
02. People Under The Stairs
03. Willie Dynamite (Prod. by Big Jerm)
04. The Scoop On Heaven (Prod. by 9th Wonder)
05. Love Lost (Prod. by Black Diamond)
06. Pranks 4 Players (feat. Sir Michael Rocks) (Prod. by Cardo)
07. Cold Feet (Prod. by Clams Casino)
08. Family First (feat. Talib Kweli) (Prod. by Like)
09. The Miller Family Reunion (Prod. by Big Jerm)
10. Boom Bap Rap (feat. The Come Up) (Prod. by Mac Miller & Big Jerm)
11. Just A Kid (Prod. by E. Dan)
12. All That (feat. Bun B) (Prod. by E. Dan)
13. All This (Prod. by E. Dan)
"I Love Life, Thank You" von Mac Miller kann man hier downloaden! Viel Spass!